XML Validator – Proven schemas for smooth operations
Some tasks can be almost automated. Trusted schemas simplify daily responsibilities, even in the preparation and transfer of documentation. To optimize your company's workflow, rely on the XML Validator.
Order a demo version
How it works?
What is an XML file?
Extensible Markup Language (XML) is an adaptable markup language used for storing and transmitting data digitally. Ready-made templates ensure that information follows a specific structure, facilitating subsequent handling. XML files are commonly used for communication with tax authorities.
If the file layout does not align perfectly with the schema, you won't be able to submit documents like JPK (Standard Audit File) or MDR (Mandatory Disclosure Regime) to the tax authority upon request. Unfortunately, you may only discover this when attempting to submit the file. In such cases, you often have to seek approval again from authorized personnel, which can be troublesome.
Our XML Validator ensures that the file you're working on adheres to the tax authority's standardized structure. Save time and gain confidence that your documents will be accurately submitted to the regulatory body.
Advantages of the program
Eliminate errors in company reporting
Misunderstandings related to documentation, reconciliations, or taxes cause disruption in businesses, wasting valuable resources that could be better utilized. Our XML Validator eliminates errors, enabling efficient workflows.
Imagine receiving the third version of documents for signing because the previous ones contained errors. In the case of commercial contracts, reconciliations with business partners, and interactions with authorities, such incidents prolong the document circulation time and tarnish your company's reputation.
However, you can enhance information flow within your company. The XML Validator helps eliminate irregularities that impede your company's operations.
Practical applications of the XML Validator
In the business world, XML files are increasingly used to exchange information, particularly in tax-related processes that require specific schemas. XML files are an increasingly popular means of information exchange with authorities and an effective way to collaborate between retailers and publishers in the e-commerce industry.
The XML Validator:
Reduces file preparation time.
Fully or partially automates processes, enabling more efficient utilization of employees' potential.
Verifies the accuracy of data within the document (i.e., schema compliance).
Is user-friendly and accessible through your web browser.
Requires no knowledge of files or schemas.
Try the free demo version of the XML Validator by ALTOstratus and experience its simplicity firsthand!
As we all know, manually filling out numerous files increases the risk of errors and rejection by the recipient's system. Our software helps eliminate such mistakes. It organizes information according to established schemas and generates flawless files.
With the XML Validator, you'll save time and gain peace of mind!
Any questions?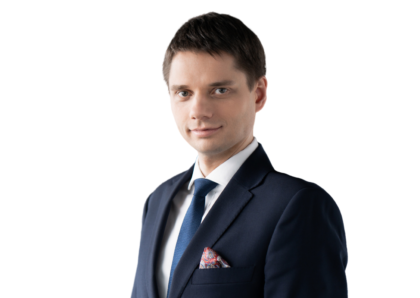 Tobiasz Dolny
Partner & Tax Advisor +48 22 652 27 51 tdolny@altoadvisory.pl
Order access to the DEMO version for free!
Fill out the form
and get access
Other helpful programs
Take a look at the tools and applications that support our clients in their daily business:
Read more!