White List – and everything becomes clear!
Did you know that you have an obligation to check your VAT contractors against the White List? And do you know what consequences you may face if you engage in transactions with entities not listed in the register? With us, you can quickly and easily avoid unpleasant consequences. Seize the opportunity for business success with ALTOstratus. Unlock the potential of the White List!
Check demo version
How it works?
What is the White List?
The White List is a register of active and exempt VAT taxpayers. The registry serves as a vital tool for validating the taxpayer's bank account and VAT status. Its inception aimed to foster complete transparency in business operations and combat tax fraud effectively.
What are the consequences of cooperating with an entrepreneur not registered on the list?
By exceeding the threshold of 15,000 Polish zloty in transactions with non-White List registered taxpayers, you risk losing the ability to deduct these expenses as legitimate income costs. Furthermore, if your contractor fails to pay the due VAT on your transaction, you will be jointly responsible for any resulting tax arrears.
As you can see, it is worth being vigilant. Let us help you with that.
The White List will make your work easier!
With your convenience, safety, and finances in mind, we have created the White List application. It is a web-based program that you can conveniently use through your internet browser without the need to download or install any additional software. Within a single subscription, each of your employees will be able to use this program.
How will our application help you?
It will quickly, automatically, and in bulk generate inquiries to the Ministry of Finance register and then process the received data into a coherent and readable report. This will help you comprehensively verify your contractors. You only need a file with their NIP numbers and bank account numbers.
Advantages of the program
Why should you try the White List in ALTOstratus?
Intuitive and fast service. We understand how valuable your time is.
Tax security and avoiding unnecessary costs through systematic report retrieval.
Data security. The program does not archive the data – it only processes it.
Easy, remote access to the application within your entire company. Gain control anywhere, anytime!
Reference numbers of the performed inquiries that can be used for potential contacts with the tax authorities. It's your ace in the hole!
Flexible subscription – monthly or yearly programs. Your convenience is our priority.
See? Just a few clicks stand between you and transactional security. Try our application for a two-week trial period to experience all the benefits firsthand. Also, be sure to check out other solutions in ALTOstratus!
Any questions?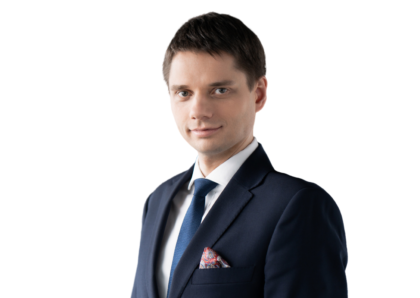 Tobiasz Dolny
Partner & Tax Advisor +48 22 652 27 51 tdolny@altoadvisory.pl
Other helpful programs
Take a look at the tools and applications that support our clients in their daily business:
Read more!