Generator VAT-UE: How to complete your declaration with three clicks
After joining the European Union, Poland gained easier access to the markets of member states, unlocking new opportunities for businesses. However, trading with foreign counterparts requires reporting VAT-UE. Failure to meet the declaration deadline can result in penalties of up to 72,000 zł!
Order a demo version
How it works?
Who is required to register as a VAT-UE taxpayer?
Tax obligations apply to all taxpayers that engage in the sale or purchase of goods and services within the European Union.
When your company purchases goods within the community worth 50,000 zł or more, it is automatically obligated to register as a VAT-UE taxpayer, in addition to its tax obligations. However, this obligation doesn't apply when Polish entrepreneurs purchase services from EU-based companies.
What are the penalties for late VAT-UE submission?
Failure to submit the summary information on time is a fiscal offense that can result in fines ranging from 1/10 to twenty times the minimum wage. As of July 2023, the minimum wage is set at 3,600 zł, meaning the maximum penalty could amount to a staggering 72,000 zł.
Simplify your declaration with three clicks!
ALTOstratus is a platform with modules that help businesses streamline their tax and accounting operations. One of the tools is the VAT-UE generator. How does it work?
Most of the essential VAT-UE information is consolidated in the JPK_V7M file, which must be generated by EU traders each month.
Simply upload your JPK_V7M file into our generator, and it will automatically populate the necessary information for your VAT-UE declaration. With just three clicks, you're done!
Advantages of the program
Ensure your company's tax compliance
By utilizing the ALTOstratus tools directly on your web browser, you can save time and eliminate the need for application installation and configuration costs. Experience seamless automation and avoid unnecessary stress – try our VAT-UE generator today.
This tool will enhance the tax compliance and security of your company. It will help you avoid errors and facilitate file inspection by tax authorities. Not only will this positively impact your reputation, but it will also support process automation within your business.
Optimize your company's operations with ALTOstratus – try our free demo!
Any questions?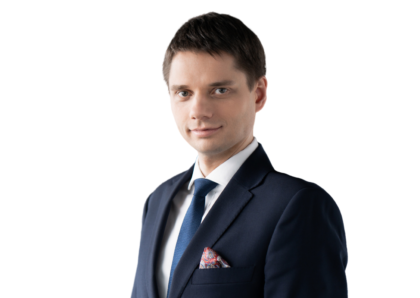 Tobiasz Dolny
Partner & Tax Advisor +48 22 652 27 51 tdolny@altoadvisory.pl
Order access to the DEMO version for free!
Fill out the form
and get access
Other helpful programs
Take a look at the tools and applications that support our clients in their daily business:
Read more!